The most popular model in the industry


The Apollo UV 2513 G6 flatbed printer is a super-wide format UV inkjet printer that combines value-added printing and powerful productivity. This easy to use, eco-friendly printer combines durability and affordability.
It offers a variety of applications to help your print business grow with its versatile media handling capabilities.
With Ricoh printheads this is one of the most popular model in the industry. Equipped with linear motor, which adopts the magnetic elevation technology for carriage movement direction, with 2 or 6 pieces of RICOH GEN6 printhead that have variable drop technology with 4 levels of grey scale to control the drop sizes of 5,10,15 picoliter and a brand new network optical fiber version of electronic system that all together help to achieve the printing quality with invisibility of dots in high speed.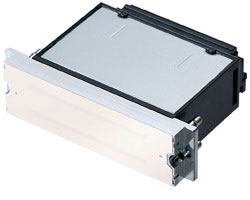 RICOH Gen6 Printhead