Speed, Quality and Production saving in Eco-solvent printing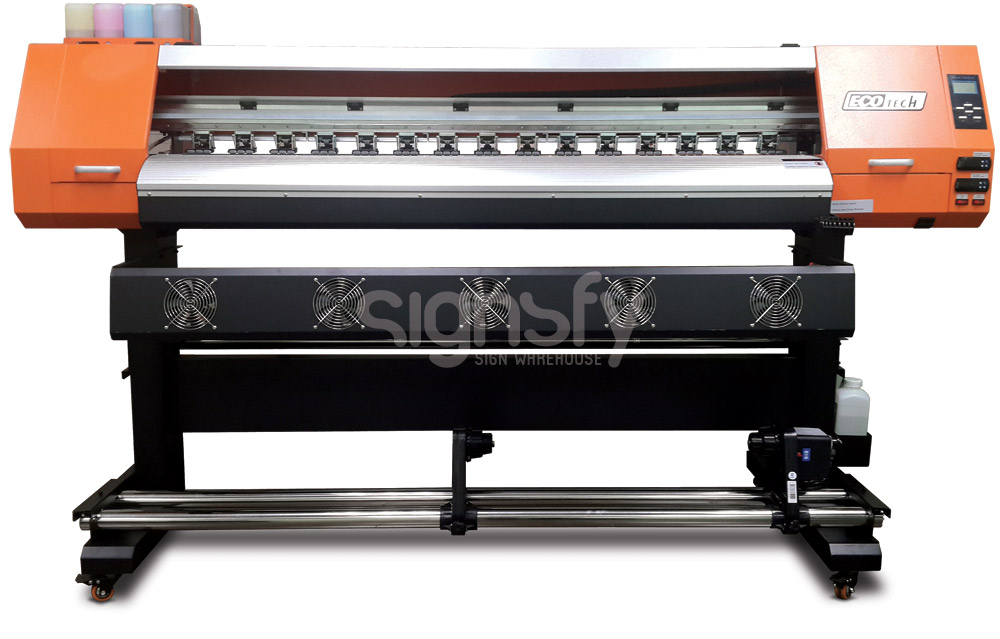 The ECOTech Taurus Eco-Solvent Printers provide both cutting-edge technology and lower production costs for both eco-solvent and sublimation inks. The ECOTech Taurus 180 has a maximum print width of 70" and includes 1 DX5 printhead, while the ECOTech Taurus 320 prints media up to 126" wide with 2 DX5 printheads.
With support for both local and remote printing, high speed data transfers up to 480Mb/sec efficiently process the most demanding graphic applications. Reliable production is guaranteed by the double column vertical balance guide rail, automatic intelligent print head cleaning and moistening, as well as by seamless microwave and enhanced feathering print modes.
The high capacity bulk ink system lowers your costs by utilizing
1 liter CMYK inks with 500 ml reserve cartridges. The front heaters and drying fans quickly dry jobs for continuous production when utilizing the printer's automatic take-up system.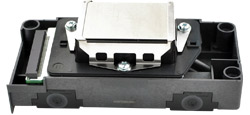 Up 2 Epson DX5 Printhead | 1440 nozzles