Compact, Affordable, Versatile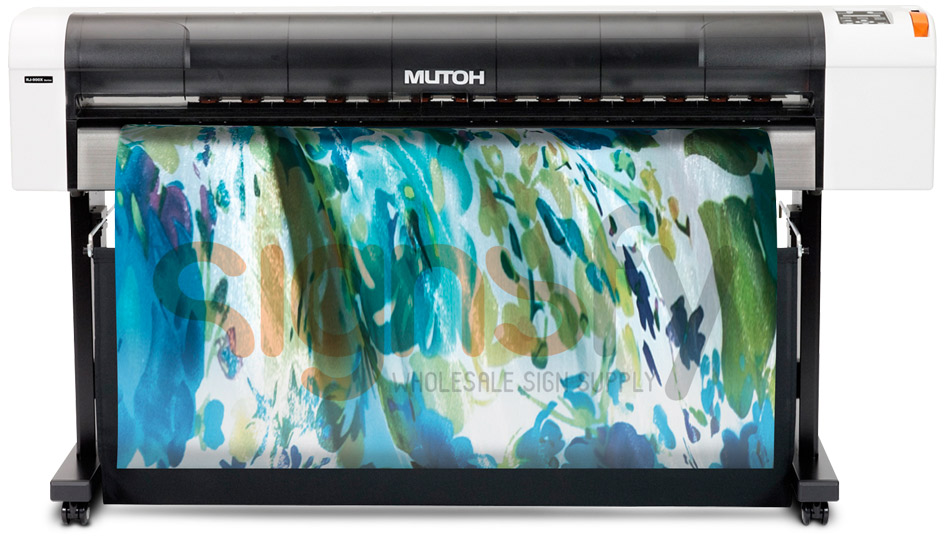 The Mutoh 42" RJ-900X is a versatile printer with superior paper handling capabilities that is ideally suited to print dye-sublimation applications such as custom t-shirts, apparel, fags or even promotional and personalized items. The RJ-900X delivers superior line sharpness and photo quality images with continuous tones, smooth transitions and a wide color gamut. With various print resolutions available for different applications, and the ability to support a variety of ink sets, the RJ-900X is an ideal printer for shops looking to compete in the dye-sublimation market.
Mutoh RJ-900X prints on typical > 95g/m² dye sublimation transfer papers, making transfer on a wide range of flexible and rigid polyester materials possible. Explore new revenue opportunities such as high quality in-store textile decoration and displays, textile banners, pop-ups, sportswear, personalised home decoration, gadgets, shirts and many more.