Speed, versatility, high resolution and low printing costs to increase your profitability!

The SID Triton S Series offers the highest resolution, the versatility of printing rigid and flexible substrates and an extremely low print cost.
The SID TRITON S 160 and S 320 are both equipped with 2 printheads for high speed printing on banner, vinyl, paper foam board and polystyrene.
Unlike the past when you had to invest large sums of money to purchase a high resolution printer with costly ink and maintenance fees, today your definitive choice is the SID TRITON!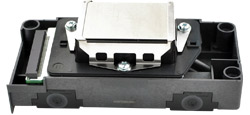 2 Epson DX5 Printhead | 1440 nozzles