High Resolution Eco-solvent printing at breathtaking speeds


The SID GALAXY Series Eco-Solvent Printers feature industrial-grade Toshiba printheads with 5 / 10 / 15 pl variable dot technology and 8 grayscale levels to output stunning photographic prints at resolutions up to 2,400 dpi.
Available in 4 color (CMYK) , 6 color (CMYKLclm) and 2 x CMYK models with a maximum media width of 75" (1.92 m), the SID GALAXY 180C88 model reaches top production speeds of 925 sq.ft./h (86 m²/h). Our one year guarantee, USB 3.0 technology, controlled print head temperatures, continuous ink supply and infrared heaters ensure cutting-edge performance.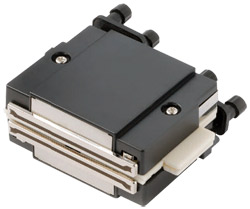 Up to 8x Toshiba CE4M Printheads | 636 nozzles