Your best choice for entry level laser engraving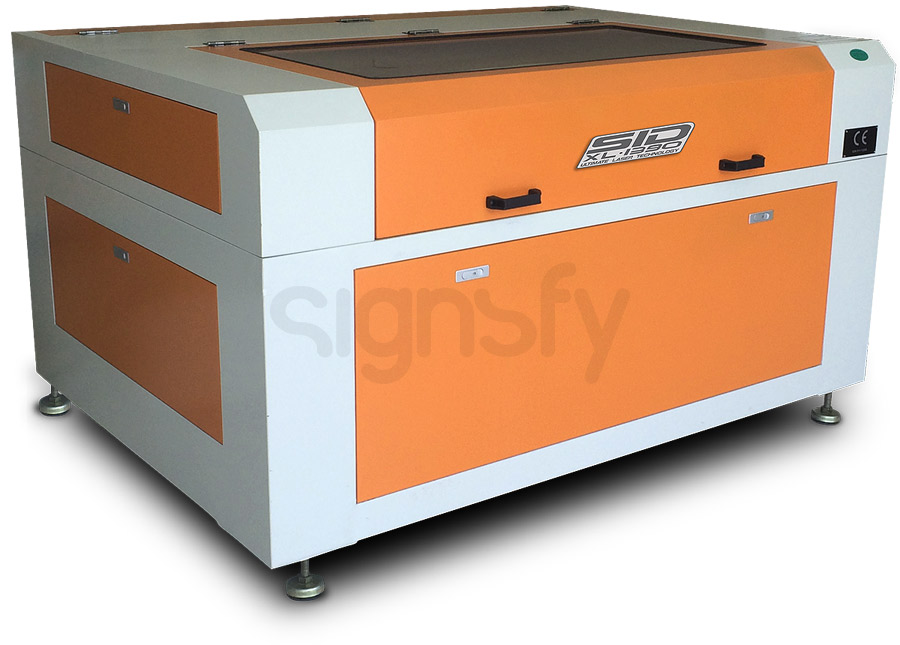 The U.S. manufactured sensors and precisionSID XL 1390 Laser Cutter / Laser Engraver head ensure the precise engraving and cutting of the finest details, such as circles only 2mm in diameter. The laser tube and power source undergo rigorous 5 step testing to guarantee optimal beam quality and power reliability.
The SID XL 1390 Laser Cutter / Laser Engraver  is ideal for signmakers, to produce engraved and POP displays, award plaques, architectural signage and promotional items can help expand your business.
Additional applications encompass fabric cutting, shoemaking, furniture, packaging, molding and monument engraving. By producing acrylic, MDF, plywood, rubber and even cardboard jobs, the SID XL Laser Engraver will attract new customers and bolster your bottom line!