The Graphtec FC2250 Large Format flatbed cutting plotter is available in 3 table sizes: 24" x 36", 47.2"x 36" and 68.5" x 36", with optional tool head configurations and material hold-down systems. Dual Head Design features 500 grams and 1000 grams maximum down force for more efficient marking and cutting workflows.
Dual Head Design: 500/1000 grams Cutting Force;
2 Media Hold down methods available: Electrostatic or Vacuum;
Operate in Horizontal or Inclined Mode;
D-Cut Software imports DXF Data;
Cutting Master Plug-in for Adobe Illustrator;
0.118" (3mm) Blade for cutting thicker material up to E Flute;
New Optional Creasing Tool for Corrugated Media;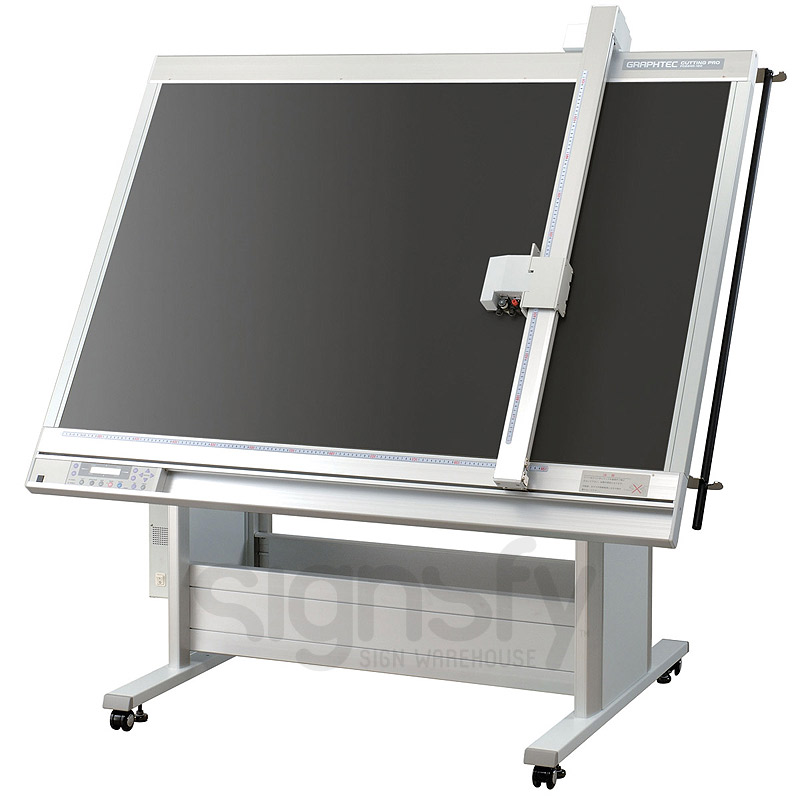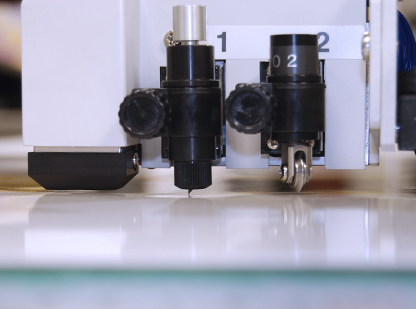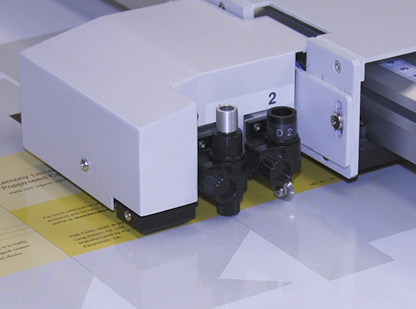 The Graphtec FC2250 series is the most competitive in its class for electronic flatbed cutting with Adobe Illustrator for packaging design prototyping, fashion footwear industry, as well as road, highway and traffic sign making, stone & glass sandblasting/etching, electronic film industry, plus many other industries requiring in-house on-demand flatbed cutting!
Garment Pattern Cutting & Marking;
Shoe Pattern Cutting & Marking;
Package Design Prototyping;
Monument & Stone Sandblast Mask;
Industrial Films for Electronics;
Reflective Highway and Road Signs;
Offset Printing Blanket cutting;
Architectural Model Building;